About Us
CARE Certification International (M) SdnBhd (CCI) is first private certification body originating from Malaysia, that been accredited by Standard Malaysia under the purview of Ministry of investment, Trade and Industry (MITI). CARE Certification International have been fully complying to ISO 17021.

Currently, our slogan,"Asia for Asean, Asean to world", is the driving force towards providing a world class ISO certification in Asia and also toother parts of the world. CARE Certification International, as a certification body's commitment, is to provide certification and training related to management system with care and added value in mind.

A certification partnership with CARE Certification International will mean that the commitment to provide you with long term caring and value added certification services with continuously caring in training to enhance your precious workforce with essential knowledge.

CARE Certification International (M) SdnBhd / CCI - Global Mission:

It is the mission of CARE Certification International (M) SdnBhd to be the world leader in certification services by focusing on the needs of the customer in compliance to the management system. Based on the type of industry, experienced and competent auditors will be assigned; it is more than just an assessment, there will also be a possibility of benchmarking within the industry.

We are also committed in giving confidence and trust to all interested parties that the requirements of specific management system standards are being met by our clients. We do this by delivering impartial, competence and professional assessments.

"We are committed to provide and ensure efficient quality certification service through impartiality and confidentiality."

CARE Certification International is governed by the Governing Advisory Council, which act as a body in safe-guarding the impartiality and confidentiality of the certification process in relation to accreditation as set out in relevant standards and IAF Guidance documents.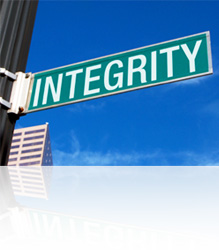 .